What is an Upper Lip Lift?
A lip lift, also known as an upper lip lift, is a surgical and non-surgical procedure that corrects and reshapes the cosmetic appearance of your lips by boosting the prominence of the vermilion border and enhancing the look of your lips. A lip lift shortens the space between the top of your lips and the bottom of your nose by removing a bullhorn-shaped strip of skin below the nostrils. The precise shape of the incision can slightly vary to deliver precise and personalized results.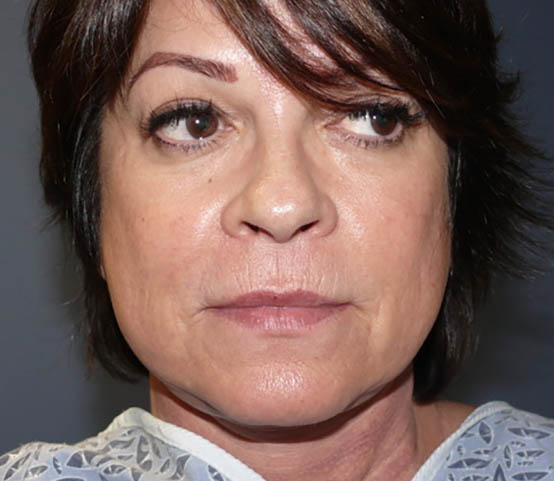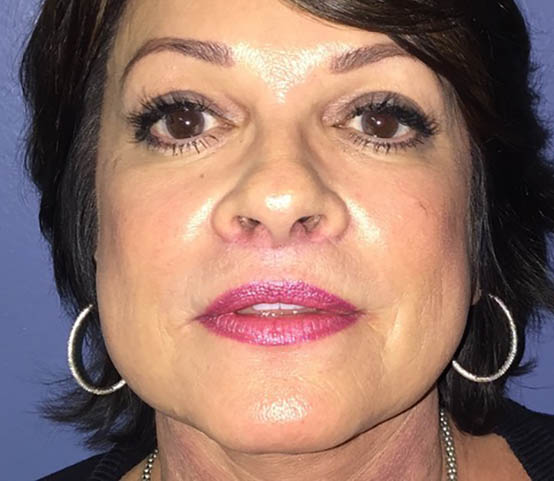 What is a Lip Lift Procedure?
A Rancho Mirage upper lip lift usually takes about an hour and can be done in an outpatient setting. Local anesthesia is provided to numb the area for comfort. The surgeon makes an incision to remove a strip of skin under your nose and shortens the space between your nostrils and the top of your lip.
Another incision along the lip roll or under the nose (the more popular approach is referred to as a bullhorn upper lip lift) is made to remove excess skin and shorten its vertical length. After the excess skin has been taken out, the incision is closed with sutures placed underneath the skin. You can expect your sutures to be removed by your surgeon a week after your procedure.
The goal of a Bullhorn lip lift in the Palm Desert area is to decrease the distance between your upper lips and your nose to make your lips appear fuller and your smile more attractive by exposing your upper teeth. The cupid's bow of your lip can be reshaped to be curvier. A specific geometric pattern is made often reflecting four surgical categories:
Direct Lip Lift (DLL): A small strip of skin is removed just above the border of the upper lip.
Indirect Lip Lift (ILL): A small strip of skin is removed just beneath the nose to shorten the upper lip without an incision along the lip itself.
Corner of the Mouth Lift (CML): This lift involves the removal of a strip of skin that is very slightly wider at the corners of the mouth than in a DLL, exposing more lip tissue at the corners of the mouth.
V-Y lip advancement (VYLA): This lift involves a V-shaped incision in the mucosa of the upper or lower lip inside the mouth. When closed, the incision takes the shape of a Y.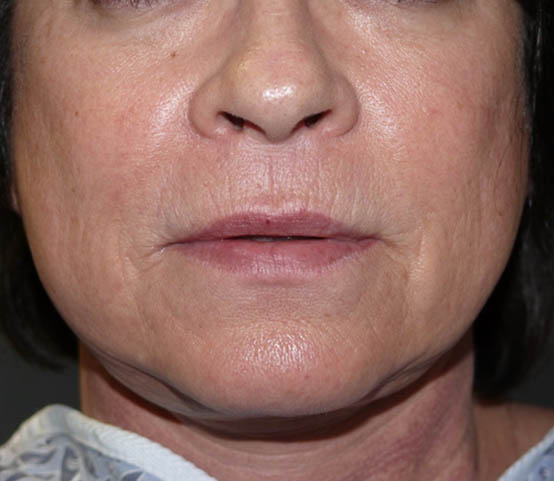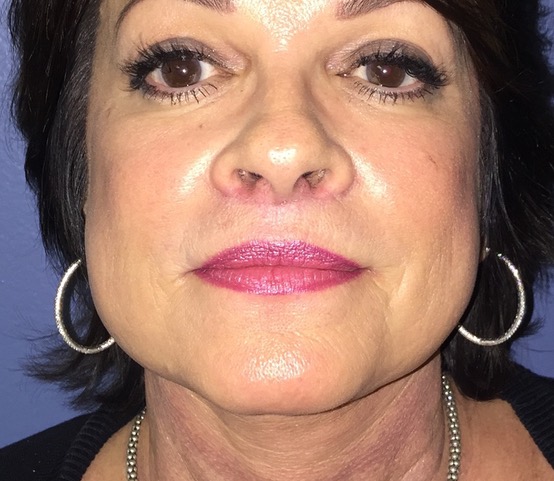 What are the Non-Surgical Options?
There are also non-surgical lip lift options more commonly referred to as a lip augmentation that uses injectables and collagen induction treatments to give you the best non-surgical lip enhancement that fit your particular needs.
Thin lips can be enhanced with injectable fillers, such as Botox, Juvederm, Volbella, and Restylane, and fat injections or fat grafting. Fillers can make your lips look fuller for several months with little to no risk while silicone or saline lip implants and fat injections are longer-lasting options.
Lip Lift FAQs
Am I a Candidate for an Upper Lip Lift?
What makes a good candidate for a Bullhorn lift lip? Being in good physical health, not smoking and having realistic expectations. Anyone with a thin upper lip (the pink part of the lip), an elongated upper lip (top of the pink portion to the bottom of the nose) or has minimal teeth showing when smiling are all great candidates to make a decision that will change their lives forever.
What are the Benefits of an Upper Lip Lift?
There are plenty of benefits to getting an upper lip lift in Rancho Mirage by our renowned plastic surgeons. Some of those benefits include:
Fuller lips
Lift the sagging downward turned corners of your lips
Improves the shape and length of your lips
Shortens the length of the lip between your nose and your mouth
Grant a more youthful appearance
Give a more proportional smile and show off your teeth more
Reduce the signs of aging around the mouth
Decrease the fine lines on your upper lips
Improves the corners of your mouth
Create a more symmetric and balanced lip and facial appearance
Improves definition of the philtral columns and Cupid's bow
Create the soft, pouty, full feminine mouth, and more sensual lip appearance (as often portrayed in magazines)
Improve self-esteem and confidence
What are the Long-Term Results?
The results from an upper lip lift are permanent and long lasting. There is a small chance for a relapse but most of the results are permanent.
Is it Safe? What are the Risks?
Lip lifts are generally considered to be safe and have been performed successfully by a lip lift surgeon for a long time. It is a minimally invasive procedure and can be performed with local anesthesia on an outpatient basis.
The most common side effects from lip lifts include swelling, bruising, lip distortions, numbness and soreness near the incision that usually goes away a few days after your procedure. Don't hesitate to call your doctor if any swelling lasts longer than a week or two or if you notice a change in sensation near your scar.
Will there be a Scar?
Your scar will be minimal and the red incision disappears fairly quickly. The incision is usually placed at the base of your nose so there should not be much of a scar after awhile. The scar is discreet and will go unnoticed by other people. Even if you feel self-conscious, the scar will not be noticeable.
How do I Prepare for Surgery?
A couple of weeks prior to your upper lip lift in Rancho Mirage, you will need to stop smoking and drinking alcohol as it increases the possibility of bruising and swelling. So does any herbal medications, supplements, and aspirins. It is a good idea to get someone to drive you home on the day of your Palm Desert lip lift surgery.
How is the Recovery?
Your lips will look fuller immediately following your upper lip lift but you won't see the full effect of the treatment until all the swelling and scarring has settled down between three to six months. You may feel some numbness and some discomfort for a few weeks but it should not stop you from continuing with your normal activities.
Here are other tips to help you in your recovery:
Sleep with your head elevated for the first 48 hours to minimize swelling
Clean the scar area with hydrogen peroxide and polysporin using a Q-tip a day after surgery
Use a cold compression over your upper lips to help reduce the swelling
You can take Tylenol and any medical prescription from your doctor
Be cautious with your sensitive upper lips when you brush your teeth or chewing food
Avoid pulling downward on the upper lip for the first two weeks
Avoid using makeup on the scar for the first two weeks
Avoid physical activities that can raise blood pressure and increase swelling, including lifting heavy objects and strenuous exercises, for at least a month
Avoid direct exposure to the sun on your incision for a year and make sure to use a minimum of SPF 45
Avoid Aspirin, Advil or Ibuprofen, which can all increase the swelling
Do not smoke for several weeks to allow proper healing to occur
Do not drink alcohol for the first two weeks because it can increase bruising and prolong the healing of the swelling
How Much Does a Lip Lift Cost?
As with most Rancho Mirage surgical procedures, costs vary based on the treatment chosen and each individual requirements. You have unique physical attributes that will be customized by your surgeon. Make sure you choose a board-certified plastic surgeon in the Palm Desert who understands what you are looking to get done.
You may also consider CareCredit, a healthcare financing affordable program that can be used exclusively for healthcare-related expenses. Since few cosmetic surgery procedures are covered by insurance and interest rates on credit cards are high, CareCredit is an alternative line of credit that offers no interest if you pay the full payments.
Finding the best Upper Lip Lift Surgeon
Find the best upper lip lift surgeon in Rancho Mirage who is board-certified in plastic surgery and who will understand your specific needs and your desires to do the changes that you want. Dr. Chopra is a renowned Palm Desert lip lift surgeon with high-level education and years of experience to take care of you and your desire for a lifestyle change.
After graduating with an Engineering degree, Dr. Chopra received a Master in Medical Sciences followed by his Medical Degree from the prestigious Boston University School of Medicine. Dr. Chopra received many accolades during his Medical School career, including the Alpha Omega Alpha award given to the top 10% of medical students followed by the award for top surgical student in 1999.
Dr. Chopra returned home to Los Angeles to complete a six-year general surgery residency at the world famous Cedars Sinai Medical Center in Beverly Hills where he excelled and was named Chief Administrative Resident for the 2005-2006 academic year followed by being named the most outstanding resident of 2006. Dr. Chopra continued his expertise in Plastic and Reconstructive surgery at the Albert Einstein School of Medicine in New York where a plastic surgery fellowship provided him with extensive experience in complex aesthetic and reconstructive surgery of the entire body.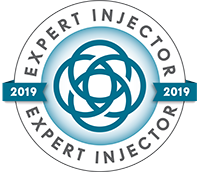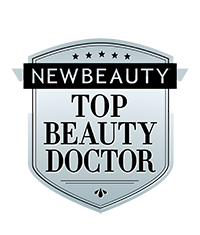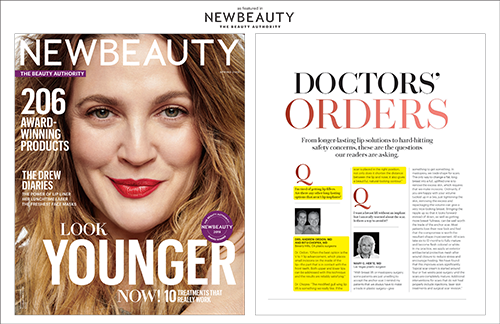 Consultation
During your Rancho Mirage upper lip lift consultation, your surgeon will review your medical history and ask questions about your current and past surgeries and medical conditions. Let your surgeon know all of the medications you are currently taking and whether you are allergic to any particular medications. In your examination, your surgeon will examine and measure your face with your mouth open and closed to see you smile. It's not a bad idea to bring photos of someone whose smile and lips you admire.
You will have an opportunity to ask questions about what is involved with a lip lift. You will get an opportunity to discuss why you want an upper lip lift and what your expectations are for your new look. Your surgeon will listen to your concerns and make a recommendation on the optimal lip treatment for you. We can show you before and after photos and see how our doctors have successfully performed some of the best lip lifts Rancho Mirage has to offer. Your treatment will be based on your facial anatomy and personal aesthetic preferences to provide you with the best lip rejuvenation treatment that will give you renewed self-confidence and a brand new smile.
"My Spirits Were Lifted!"
"Dr. Chopra is not only very charismatic, knowledgeable, and experienced, his bedside manner made the difference in my decision to have my augmentation done by him. I will never use any other Doctor as I am a dedicated patient!"
"I had the most amazing experience!"
"I had the most amazing experience with Dr. Chopra. He anticipated my needs and made sure I felt great with my results. I would highly recommend him to anyone looking for a wonderful plastic surgeon who really goes above and beyond!"
"Extremely happy with my results."
"Dr Chopra is the best Dr. out there! Dr Chopra is a Perfectionist, his bedside manner is warm, kind and very caring. If you are seeking a doctor to perform reconstruction revision or cosmetic surgery, You need to look no further."
"Exceeded All Expectations"
"Since then Dr. Chopra has done my implants and 2 fat transfer procedures. It has been 1 year and 9 months since my breast cancer diagnosis and in that time your surgical team becomes like family."