Twenty years ago, there were few non-invasive options for cosmetic improvement. They were crude compared what to your choices today. Collagen and silicone injections were the only options for fillers and chemical peels were the solitary choice for skin resurfacing.
Collagen was very short lasting and chemical peel was hit-or-miss. The misses were sometimes disastrous.
The major trends today offer patients more options with long lasting results, better predictability and imrpoved safety. That's why the Non-invasive segment is now available in most surgeon's office and in many other places like non-surgeons (dermatologists) and medical spas.
As a surgeon, I inform all of my patients about what options are available to them. Some non-invasive techniques can offer a way to get a similar or same result as a surgery. Sometimes, it is actually better than surgery. And even though some patients don't want to hear it, I have to honestly identify people for whom non-invasive procedures are a waste of time and money and why surgery is the best option.
Everyone wants fast recovery and inexpensive improvement. I know I do. Non-invasive techniques provide that most of the time. But as a buyer, you have to be beware, do your homework and get all the information from your provider and other independent sources. Do not believe everything you read on the Internet, or what your friends tell you.
Different people have different skin and that skin has been treated differently during the course of your life. People who are twenty-something and always protected their skin will get a different recommendation than a fifty-something person who has been naughty with regards to sun exposure when they were young. Sun damage is cumulative, but luckily there are procedures to turn back the hands of time.
Neurotoxins:
The most well-known in this category is Botox. Dysport and Xeomin are other neurotoxins. The Dysport differs from Botox subtly and your provider can say if it's the one for you.
The neurotoxin explosion began in the 1990's and it seems new applications for these drugs are discovered every year. There is no recovery and the benefit can be observed in a few days. There are exceptions, but they are mostly used on the upper face: crows feet, forehead and between the eyes where the #11 forms between the brows.
Fillers:
Hyaluronic acid fillers like the Juvederm and Restylane family of fillers dominate the market and for good reason. After a one-day recovery, substantial improvement can be observed and the results last from 6 months to 24 months.
Some fillers are injected deep to replace lost volume (volume loss looks old) and some go more superficially for folds and finer lines. Most patients would benefit from using a combination of two fillers: one deep and one layered over that.
Skin tightening:
Non-invasive skin tightening includes therapies such as Thermage and Ultherapy but there are others. The idea is to heat up the deep dermis, which sends it into a proliferation phase and thickens/tightens the skin.
There is little or no recovery. Surgery tightens the skin in a particular direction. These techniques are more like shrinking a garment and surgery is more like tailoring the garment. As I said, it's not one size fits all and often I recommend a lift for mini-lift instead.
Resurfacing:
This means taking off the surface of the skin to reveal newer, smoother skin beneath. The only problem is that new skin is immature and needs time to toughen up in order to withstand the rigors of daily exposure so there is a bit of recovery. Many lasers now treat fractionally.
That means the laser hits a fraction of the skin, not 100% of it. The nice thing is that since not all the skin is traumatized, recovery is quick. Chemical peel is still used, as is microdermabrasion and derma-planing. There is something for every person's type of skin and recovery stipulations.
Fat Melting:
This is the newest of all the non-invasives. One technique, Cool Sculpting freezes fat and the frozen (dead) fat is re-absorbed and excreted (which means you pee it out).
The newest in this category is SculptSure, which uses a laser to melt fat, with a treatment time that is much quicker. I think you will be hearing a lot about this therapy in the near future. Nothing is more precise or thorough than liposuction, but for many patients with busy lives, non-invasive fat melting is precise enough and good enough. They don't "replace" liposuction though.
In my opinion the best person to advise you if non-invasive techniques apply to you is a board certified plastic surgeon. Only we can thoroughly evaluate if the non-surgical way of doing things is nearly as good as the surgery because we know surgery. I have mentioned tried and true treatments that are FDA approved but remember: these therapies are only as good as the person providing the service. Contact us to schedule a Rancho Mirage Med Spa consultation today.
Injectables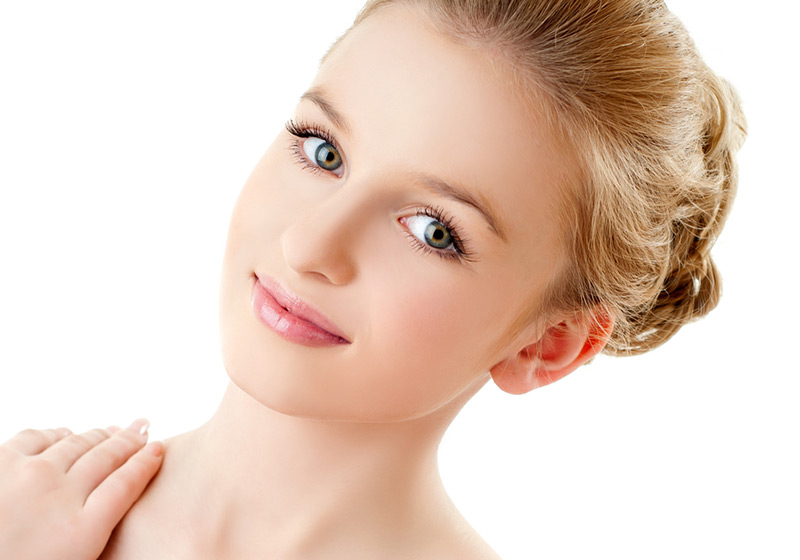 Botox
Dysport
Restylane
Voluma
Sculptra
Belotero
Juvederm
Juvederm Ultra Plus
Radiesse
Spa Services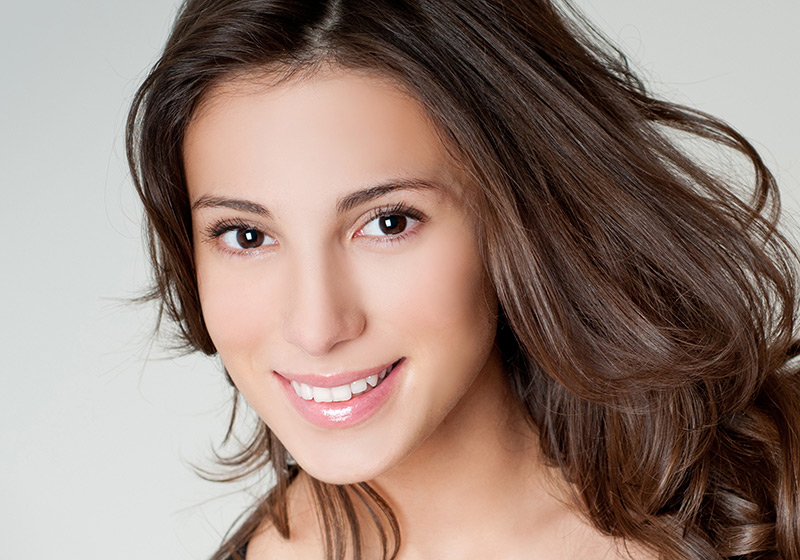 Facial Treatments
Clinical Facial
Micropeel
Microneedling
Dermaplaning (Not Available)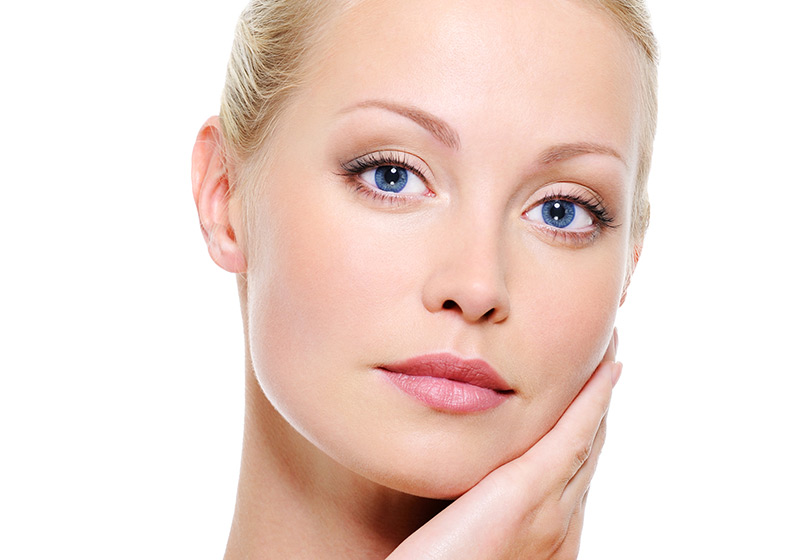 Peels
Vitalize Peel
Rejuvenize Peel
REV Peel
TCA Peel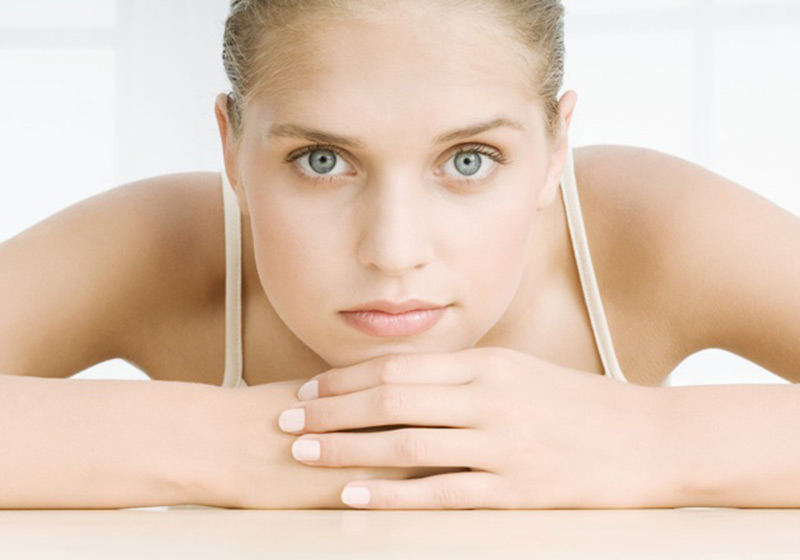 Waxing & Tinting Services
Brow Wax
Lip/Chin Wax
Full Face Wax
Full Arm
½ arm
Full Leg
½ Leg
Underarm
Nose/Ears
Brow Tint
Add ons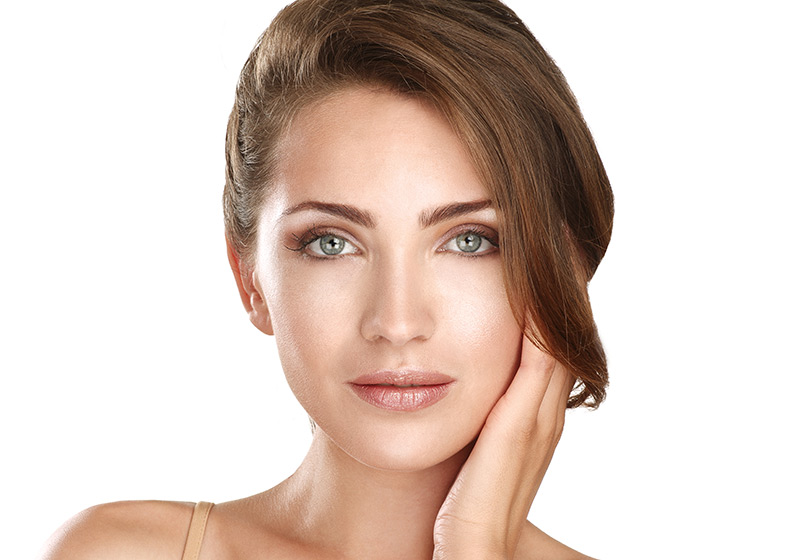 Microcurrent Technology
Known as pilates for the face/this will give you the extra boost you need and is Pain Free!
High Frequency
Helps to treat and prevent stubborn acne, shrink enlarged pores, and oxygenate the skin. The perfect add on to any facial treatment!
Massage/Reflexology
Massage of the neck, shoulders, arms and hands or Massage of the feet and lower legs. Relax in style with these luxurious add on specials to make your treatment even more relaxing!
Laser Services
Each laser treatment is determined by a standard # of pulses. Some bodies will require additional pulses for larger body areas. Cost is determined by additional pulses in these cases. Please consult for additional cost at the time of your appointment.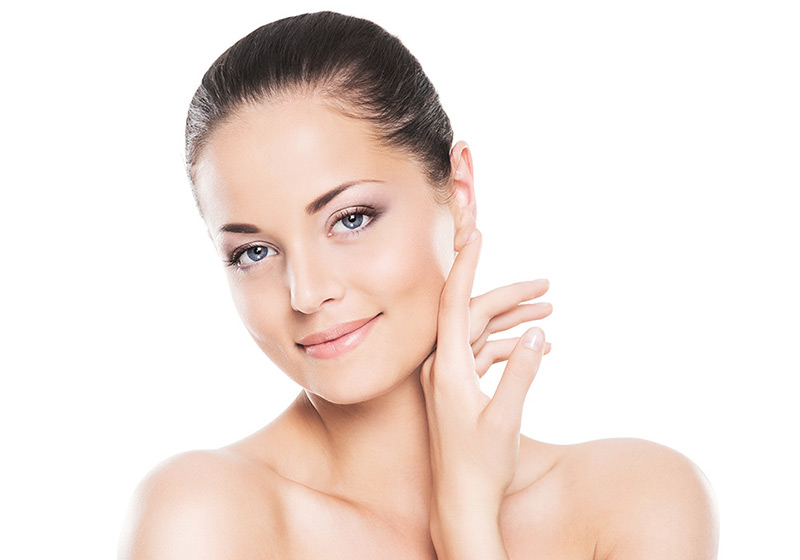 Thermage of the Face
Thermage of the Eyes
Thermage of the Body
Laser Facial Rejuvenation
Laser Treatment for Spider Veins & Vascular Conditions
Laser Hair Removal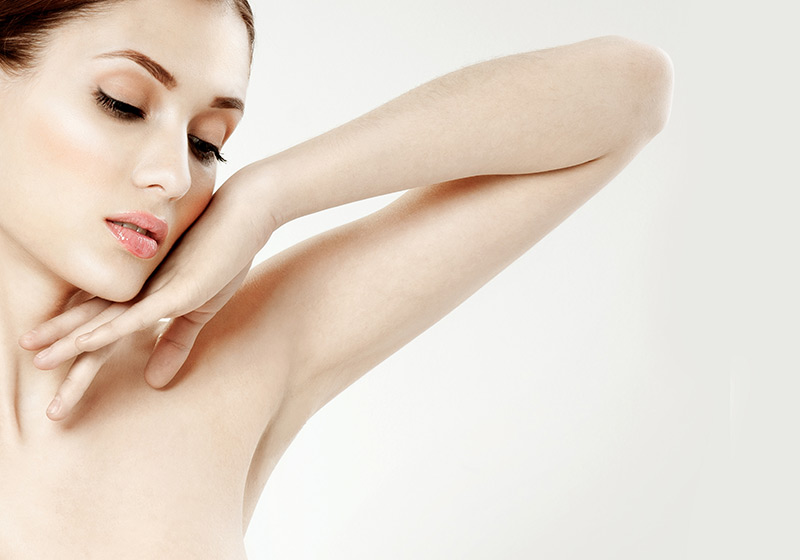 Lip
Lip/Chin
Full Face
Under Arms
Arms
½ Back)
Bikini
Brazilian Bikini
Full Leg
½ leg
Full Back
Description of Spa Services
Facial Cleansing Treatments
Clinical Deep Cleansing Facial: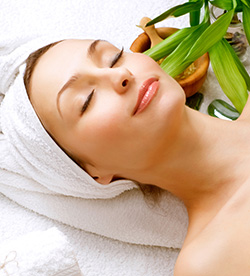 This classic yet relaxing facial is customized for each individual's skin type& condition. After an initial skin evaluation, the skin is cleansed, exfoliated, & blemishes/impurities are extracted. Included is a massage of the face, neck & shoulders. We conclude with a balancing masque treatment, serum, moisturizer & a PH balanced sunscreen.
Dermaplaning:
Dermaplaning is performed safely and gently by using a sterile surgical blade and lightly scraping off dead skin cells from the surface of the face. it helps to minimize uneven skin tone, dry/rough patches, large pores and unwanted facial hair. This process also promotes a higher rate of skin cell turnover for more radiant, youthful looking skin. We conclude with our hydrating moisturizer to repair dry or oily skin types and a PH balanced sunscreen. There is no down time.
Micropeel:
(Also available as a ½ hour no frills express facial treatment)
This skin rejuvenating facial treatment is customized to address each individual's specific skin condition; with a focus on treating hyper-pigmentation, dry skin, anti-aging or acne. Perfect for revitalizing even the dullest of skin to a healthy glow. Our micropeel includes: cleansing, exfoliation, a customized peel for removal of blemishes/impurities, and an application of liquid nitrogen to close your newly cleansed pores. We conclude with our hydrating moisturizer to repair dry or oily skin types and a PH balanced sunscreen. There is no down time making this the perfect option for clients who want immediate results.
Add Ons
Microcurrent Technology
Known as Pilates for the face, this treatment will give you the extra boost you need and is pain free!
A perfect solution for the person concerned about the aging appearance of their face. Microcurrent achieves a healthier, younger, toned and refreshed appearance by stimulating more than 30 muscles of the face in just one treatment. The result is visible firming and smoothing of the skin. This treatment can be combined with other cosmetic procedures to enhance their results. To maintain this youthful appearance, and continue collagen stimulation, a series of 12 sessions is recommended.
High frequency
High frequency therapy is a safe and gentle rejuvenating treatment that has been shown to enhance blood circulation, increase collagen and elastin production, eliminate toxins and blemish causing bacteria. It also encourages lymphatic drainage; exfoliation of dead skin cells and improves skin care product absorption. By helping to treat and prevent stubborn acne, shrink enlarged pores, and oxygenate the skin, this timeless procedure is a perfect add-on to any facial treatment leaving your skin firmer, smoother and refreshed in only 20 minutes.
Massage/Reflexology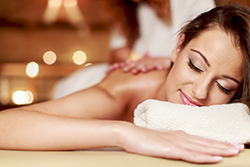 Reflexology has been a popular form of improving blood flow, relieving stress and aiding in the healing process for hundreds of years. We are able to include massage of the neck, shoulders, arms and hands to address stiff and sore muscles while enhancing your individual spa experience. We also include the option of massage to the feet and lower legs allowing you to relax in style and comfort. These luxurious add-on specials are not only proven to increase longevity but also to improve organ health and overall body wellness!
Thermage:
This pain free, skin firming treatment stimulates existing collagen skin cells deep within the dermis in order to promote new collagen growth to areas suffering from laxity and loss of volume. Thermage uses radiofrequency technology to safely heat these deeper layers of dermis thereby restoring aging, wrinkled and sagging skin to a much more youthful appearance.
Introducing our Cynosure Palomar Laser:
Get rid of unwanted hair, fine lines, wrinkles and stretch marks. Diminish Scars and even your skin tone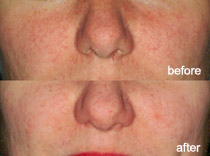 *Individual results may vary.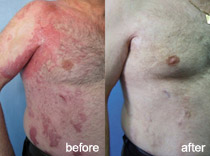 *Individual results may vary.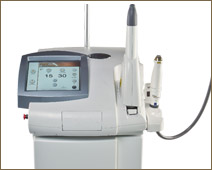 Fillers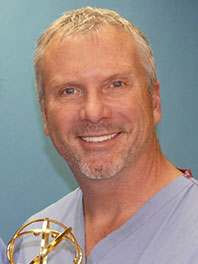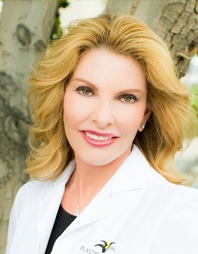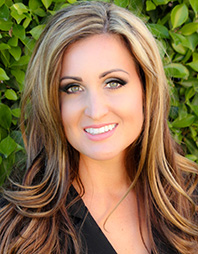 Fillers fill. Sounds simple, doesn't it? But not everyone with a paintbrush in his or her hands is an artist. With 30 years in the plastic surgery field, Rob Lucas, physician assistant is an "injection artist."
Rob has legions of long-time and loyal patients, some of whom have been seeing him since the 1980's. Times have changed and he has always been at the forefront serving our patients on both coasts, even on television. He has conducted seminars on injection technique and both doctors and the companies who manufacture these products seek his opinion out. His forte is righting injection "wrongs" that we inherit from other practices.
What products does he use? Fillers and neurotoxins like Botox.
Botox: The neurotoxin with the largest name recognition and largest market share. Why? Because it's excellent. It seems like new uses and applications for this drug emerge daily. It's safe, predictable and relatively easy to use.
Dysport: Very similar to Botox. Some people prefer Dysport, especially if they apparently develop resistance to Botox. We often prefer it on men.
Xeomen: The newest neurotoxin. Some patients prefer the slightly more subtle result.
Restylane: The hyaluronic acid (H.A.) filler that has been approved in the U.S. the longest. It's a very good, all around, intra-dermal filler meaning that it goes within the layers of skin, to "poof out" medium lines and minor folds.
Perlane: Restylane's big brother. Slightly thicker and very good for creating structure on thin lips.
Juvederm Ultra XC and Ultra Plus XC have subtle differences to Restylane and Perlane, and are preferred by some patients. Often when using these products along with Botox, since Allergan manufactures both, there are incentive programs that make Juvederm preferable.
Juvederm Voluma: A huge advance. Finally a H.A. filler that can be used deep, below the skin, to create volume and contour to lift the face. One of the biggest advantages of H.A. fillers is that they can be reversed with a simple injection another medication. There are no chances of lumps or thickening from granulomas that plague the non-H.A. fillers.
Radiesse: A calcium based filler in a gel base. It goes deep like Voluma and is particularly useful for correcting defects after surgery like on noses.
Sculptra: A L-Polylactic Acid collagen stimulator that stimulates your own collagen (by injection) to fill out hollow areas.
"My Spirits Were Lifted!"
"Dr. Chopra is not only very charismatic, knowledgeable, and experienced, his bedside manner made the difference in my decision to have my augmentation done by him. I will never use any other Doctor as I am a dedicated patient!"
"I had the most amazing experience!"
"I had the most amazing experience with Dr. Chopra. He anticipated my needs and made sure I felt great with my results. I would highly recommend him to anyone looking for a wonderful plastic surgeon who really goes above and beyond!"
"Extremely happy with my results."
"Dr Chopra is the best Dr. out there! Dr Chopra is a Perfectionist, his bedside manner is warm, kind and very caring. If you are seeking a doctor to perform reconstruction revision or cosmetic surgery, You need to look no further."
"Exceeded All Expectations"
"Since then Dr. Chopra has done my implants and 2 fat transfer procedures. It has been 1 year and 9 months since my breast cancer diagnosis and in that time your surgical team becomes like family."