A quick treatment can decrease the signs of aging and leave you refreshed and a more youthful appearance. A Botox treatment can also be used as a preventative measure from developing further fine lines. At the time of consultation, your practitioner will determine which product is best for you.
Benefits of Botox
There are many great reasons why a Botox treatment can improve your life....here are the top 10 Botox benefits Palm Desert:
Diminishes wrinkles and lines
Treats drooping brows
Prevents future wrinkles from developing
Lifts down-turned mouths
Non-invasive
Stops excessive sweating
Reduces migraine pain
Stop eye twitching
Can treat Bells Palsy
Non-surgical treatment
What to Expect
The treatment takes about half an hour.
Our aesthetic specialist will examine the areas of concern and discuss a plan of action with you.
After cleaning the area to be treated, the specialist will begin the injections.
You may feel a slight pinch from the needle and experience minor redness at the injection sight.
There is no downtime so you can return to your regular daily activities.
Results
Results from Botox & Dysport can last between three to six months.

*Individual results may vary.

*Individual results may vary.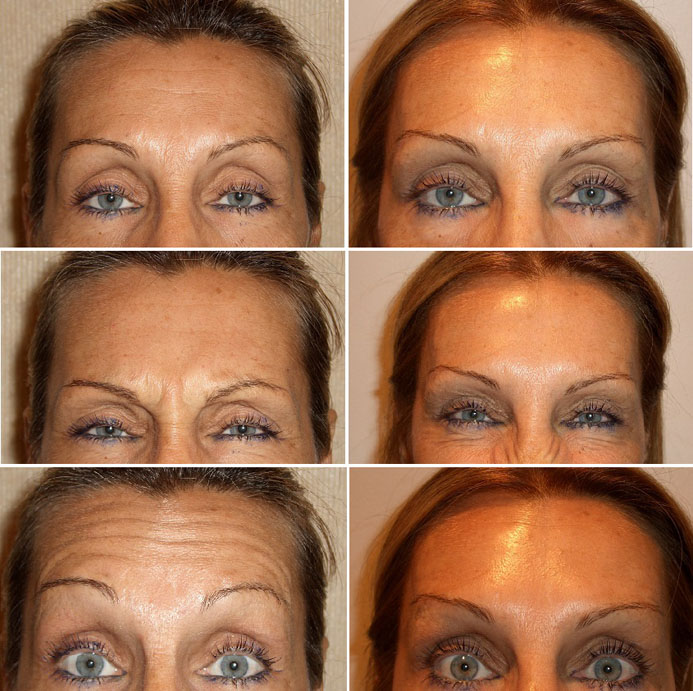 *Individual results may vary.
"My Spirits Were Lifted!"
"Dr. Chopra is not only very charismatic, knowledgeable, and experienced, his bedside manner made the difference in my decision to have my augmentation done by him. I will never use any other Doctor as I am a dedicated patient!"
"I had the most amazing experience!"
"I had the most amazing experience with Dr. Chopra. He anticipated my needs and made sure I felt great with my results. I would highly recommend him to anyone looking for a wonderful plastic surgeon who really goes above and beyond!"
"Extremely happy with my results."
"Dr Chopra is the best Dr. out there! Dr Chopra is a Perfectionist, his bedside manner is warm, kind and very caring. If you are seeking a doctor to perform reconstruction revision or cosmetic surgery, You need to look no further."
"Exceeded All Expectations"
"Since then Dr. Chopra has done my implants and 2 fat transfer procedures. It has been 1 year and 9 months since my breast cancer diagnosis and in that time your surgical team becomes like family."