The process uses a radio frequency (RF) technology that safely stimulates your body's ability to produce collagen.
You lose skin elasticity as you become older because your collagen cells break down which causes wrinkles, crepey, sagging skin and cellulite. Thermage targets the deeper layers of your skin, stimulates the existing collagen and develops new collagen growth for a smoother and more youthful looking skin.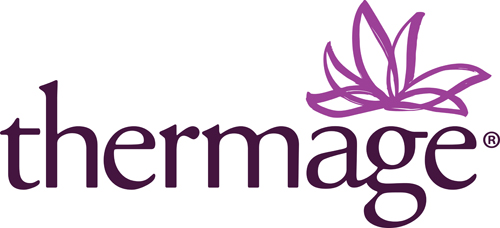 Benefits of Thermage
Here are the top perks of Thermage Rancho Mirage patients will enjoy:
Reduces sagging or crepey skin
Softens appearance of wrinkles and fine lines
Diminishes appearance of cellulite
Improves firmness of skin
Little to no downtime
Noticeable results in just one treatment
Effective for all skin types
What to Expect
A Thermage treatment takes about an hour per region.
A topical numbing agent is applied to the area 20 minutes before the start of your treatment. If you have sensitive skin, you can request a light pain medication.
The practitioner will direct the hand-piece over the treated area.
During the treatment, you may feel a bit of heat with each pulse. For your comfort, the practitioner can adjust the intensity levels to maintain your comfort.
Your recovery time will be minimal. You will probably see smoother and tighter results immediately after your treatment. The most dramatic results will show up two to six months after the treatment and the reason for that is the collagen continues to be produced.
You may have minor swelling or redness after your Rancho Mirage Thermage treatment but it is usually resolved after 24 hours.
Results
Our state-of-the-art Palm Desert Thermage treatments provide immediate and continuous results, which can last up to several years. It all depends on how well you age and take care of your health. In some cases, a follow-up session is recommended a year later.
* Individual results may vary.
"My Spirits Were Lifted!"
"Dr. Chopra is not only very charismatic, knowledgeable, and experienced, his bedside manner made the difference in my decision to have my augmentation done by him. I will never use any other Doctor as I am a dedicated patient!"
"I had the most amazing experience!"
"I had the most amazing experience with Dr. Chopra. He anticipated my needs and made sure I felt great with my results. I would highly recommend him to anyone looking for a wonderful plastic surgeon who really goes above and beyond!"
"Extremely happy with my results."
"Dr Chopra is the best Dr. out there! Dr Chopra is a Perfectionist, his bedside manner is warm, kind and very caring. If you are seeking a doctor to perform reconstruction revision or cosmetic surgery, You need to look no further."
"Exceeded All Expectations"
"Since then Dr. Chopra has done my implants and 2 fat transfer procedures. It has been 1 year and 9 months since my breast cancer diagnosis and in that time your surgical team becomes like family."