At The Plastic Surgery Institute in Rancho Mirage CO2 laser treatments deliver carbon dioxide energy through targeted pulses of light that removes the epidermis, the outer layer of your skin. At the same time, the dermis (the underlying skin) is heated to stimulate the growth of collagen.
Benefits
Check out how a Fractional CO2 laser can give a more youthful appearance:
Non-Surgical Procedure
Treats fine lines and wrinkles
Improves appearance of damaged, aged skin
Improves acne scars and skin texture
Enhances dull, life-less skin
Diminishes appearance of pigmentation and sun-damage
What to Expect
The treatment takes between 30 and 90 minutes.
You will have an opportunity to discuss your treatment plan and skincare concerns with your practitioner during your consultation. A local anesthetic may be used on the treated area.
Your face will be properly cleaned and eye protection will be provided.
You may experience a bit of stinging or burning sensation from the pulses in the laser.
Expect your recovery time to take about two weeks, during which time, you may have some swelling and your skin may look red and flake off.
Post-treatment guidelines will be provided to you. You should avoid sun exposure during your recovery time but if you do spend time outdoors, make sure to use (and reapply) sunscreen with a SPF of 50 or higher and cover the treated area with a hat or clothing.
Results
The results from your Fractional CO2 laser is long-term as long as you maintain proper sun protection. Typically, a procedure is standard and helps to restore your skin to a youthful glow.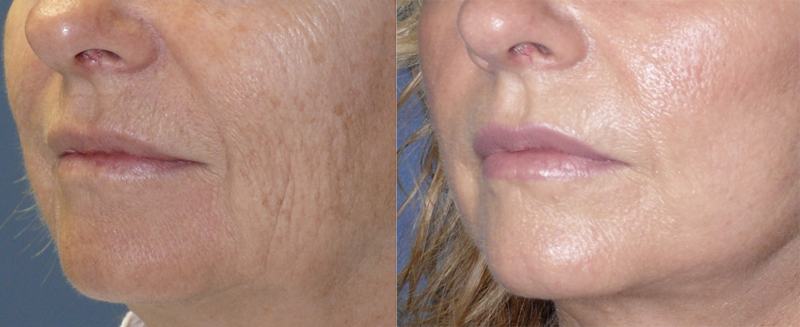 *Individual results may vary.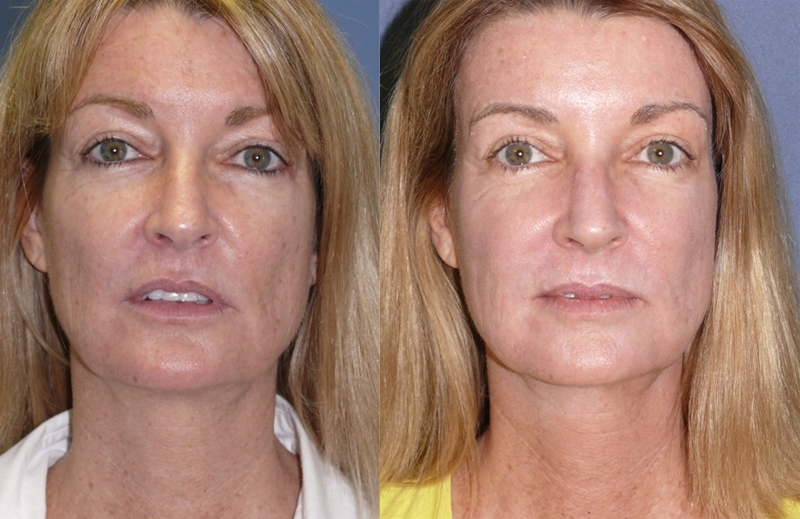 *Individual results may vary.
"My Spirits Were Lifted!"
"Dr. Chopra is not only very charismatic, knowledgeable, and experienced, his bedside manner made the difference in my decision to have my augmentation done by him. I will never use any other Doctor as I am a dedicated patient!"
"I had the most amazing experience!"
"I had the most amazing experience with Dr. Chopra. He anticipated my needs and made sure I felt great with my results. I would highly recommend him to anyone looking for a wonderful plastic surgeon who really goes above and beyond!"
"Extremely happy with my results."
"Dr Chopra is the best Dr. out there! Dr Chopra is a Perfectionist, his bedside manner is warm, kind and very caring. If you are seeking a doctor to perform reconstruction revision or cosmetic surgery, You need to look no further."
"Exceeded All Expectations"
"Since then Dr. Chopra has done my implants and 2 fat transfer procedures. It has been 1 year and 9 months since my breast cancer diagnosis and in that time your surgical team becomes like family."