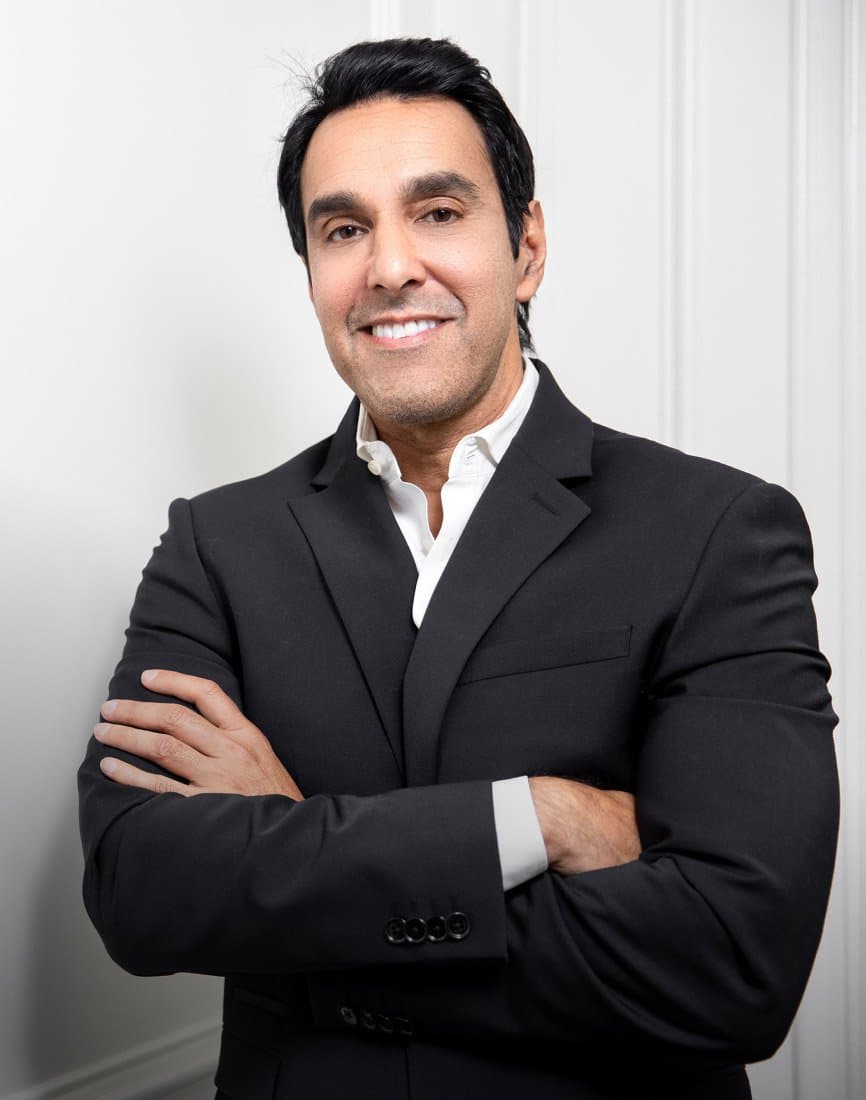 However, he still treats each patient he sees as family. He has an approachable, friendly bedside manner, and enjoys seeing his patients love their results. He is routinely listed as a "Top Doctor" in Castle Connoly, Vitals, Healthgrades, RealSelf, New Beauty, and other established review sites.
"The Doctors" Are In
Dr. Chopra is one of the surgeons at Plastic Surgery Institute who also appears on TV's "The Doctors." Along with Dr. Ordon, Dr. Chopra showcases the latest advances in plastic surgery to millions of fans around the world.
But that is just the beginning of Dr. Chopra's educational mission. In addition to his role on "The Doctors", Dr. Chopra is also a director of the Keck Aesthetic Surgery Fellowship at USC; a prominent medical fellowship dedicated to developing the talents of aspiring plastic surgeons.
When you select Dr. Chopra as your Rancho Mirage plastic surgeon, you are getting a nationally recognized surgeon, teacher, and industry leader to plan your personalized treatments.
Experience That Goes Deep
A handful of plastic surgeons eventually become "known" for certain types of surgery. This stems from the surgeon's passion, experience, technique and development over the years.
Dr. Chopra is known as one of the nation's leading deep-plane facelift plastic surgeons. He spent 15 years researching and refining his Deep-Plane Facelift, because he was unwilling to be satisfied with the "good enough" superficial techniques that have become the standard of care. Deep-plane facelifts are only performed by about 1% of surgeons. It requires superior skills and anatomical knowledge and a slightly longer visit in the operating room.
But... the results!!
This technique swells and bruises less than the standard facelift procedure and is sure to last far beyond the years of the common superficial lift.
Dr. Chopra not only performs these highly-technical facelifts regularly (with 5-star results), but he also teaches these techniques to other surgeons. When you get a deep-plane facelift from Dr. Chopra, you have the peace of mind of knowing that an experienced and well-researched surgeon is overseeing your care from start to finish.
---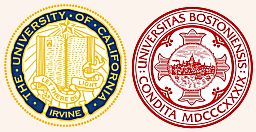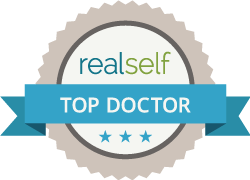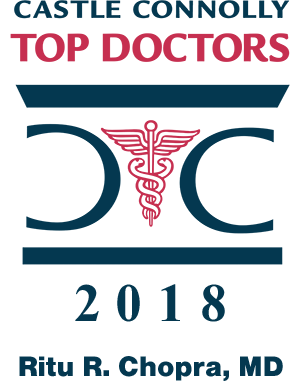 ---
A Breast Implant Illness Ally
In recent years, the phenomenon of Breast Implant Illness (BII) has become much more recognized. Some women with breast implants develop multi-systemic nagging symptoms that elude diagnosis and treatment by standard medicine. Some patients report being told by their doctor that "its all in your head".
Dr. Chopra believes you. He has seen firsthand the powerful effect that treatment can have on BII. For nearly all Plastic Surgery Institute patients with BII, complete removal of the scar capsule around the implant and the implant itself results in near or total resolution of BII symptoms.
This procedure is called En-bloc Total Capsulectomy with implant removal. With this procedure, the implant and the scar capsule are removed in one, intact specimen (if it is physically possible to do so). En Bloc is the preferred way to remove implants that may be ruptured or leaking. This surgery requires diligence and patience to meticulously separate the capsule from the healthy breast and muscle tissue.
Dr. Chopra provides results that patients love, maximizing existing breast tissue and often augmenting it with fat grafts or a simultaneous breast lifting procedure. In fact, Dr. Chopra's patients' experiences have often been shared on the Facebook group called "Breast Implant Healing by Nicole", the most popular group of its type.
Also, the site healingbreastimplantillness.com has taken designated Dr. Chopra as one of their preferred surgeons. His reputation for explant surgery has become nationally known, and he often consults with patients virtually, followed by meeting in person for the surgery.
The Healing Power of Breast Restoration
Dr. Chopra understands the impact that breast restoration has on women who have suffered through trauma or cancer. Not only has he witnessed it in his patients, but he has seen the devastating impacts of breast cancer in several members of his own family.
These experiences deeply affected Dr. Chopra. He expanded his expertise into multiple reconstruction techniques, including pre-pectoral and direct-to-implant reconstruction models. As his role as a breast reconstruction surgeon grew, so did his associations. He partnered with Dr. Kristi Funk of Pink Lotus to offer total breast care in a single location.
Dr. Chopra also expanded the Plastic Surgery Institute's concierge medicine capabilities to ensure that women from across the nation have access to the most up-to-date diagnostic and surgical techniques to recover from this terrible illness.
West Coast meets East Coast
When it comes to medical training, Dr. Chopra offers his patients the best of both coasts. Born and raised in California, Dr. Chopra went to The University of California at Irvine, graduating with a Bachelor of Engineering.
From there, he followed his heart and determined medicine was his true calling and received his Medical Degree from the world-renowned Boston University School of Medicine. Dr. Chopra excelled from the start and was named the school's top surgical student in 1999.
Dr. Chopra graduated cum laude from Boston University School of Medicine, then returned to L.A. to complete his residency at Cedar Sinai in Beverly Hills, where he was named most outstanding resident in 2006.
Engineering Better Plastic Surgery Techniques
During this time, Dr. Chopra began making contributions to the field of medicine through his published works, authoring and co-authoring multiple peer-reviewed publications on surgical procedures. He is known as a facial and breast surgery expert, particularly when it comes to difficult procedures like deep plane facelifts and breast revision surgeries.
Dr. Chopra credits the discipline of his engineering background and his intensive research as a medical student for giving him the foundation needed to pursue his Plastic and Reconstructive Surgery education at the prestigious Albert Einstein School of Medicine in New York; learning complex techniques from some of the best surgeons in the world.
This culminated in Dr. Chopra's friendship and business partnership with Dr. Andrew Ordon; one of the most recognized faces in all of plastic surgery. Together with Dr. Nathaniel Villanueva, Dr. Chopra and Dr. Ordon would go on to reshape how plastic surgery is done across the world through the revolutionary plastic surgery innovations made at The Plastic Surgery Institute.
---
*Individual results may vary.