This allows you to meet with the doctor and talk with him personally about your options.
While our doctors will always conducts an in-person consultation before performing cosmetic enhancement procedures, a Skype Consultation can help you get to know our plastic surgeon, while helping the Doctor address any questions or concerns you may have in advance.
Your Skype Consultation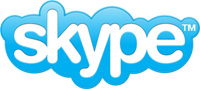 The first thing you will need to do to initiate your Skype Consultation is to complete our contact form. Please make sure to include the procedures you are considering, and indicate that you would like to schedule a Skype consultation.
Once your contact form has been submitted, a member of staff will reply as quickly as possible. We will verify your contact information and answer any questions you may have before your Skype consultation.
Please contact Lourdes@roxburysurgery.com for more information on Skype Consultations, or to initiate the Skype Consultation process.